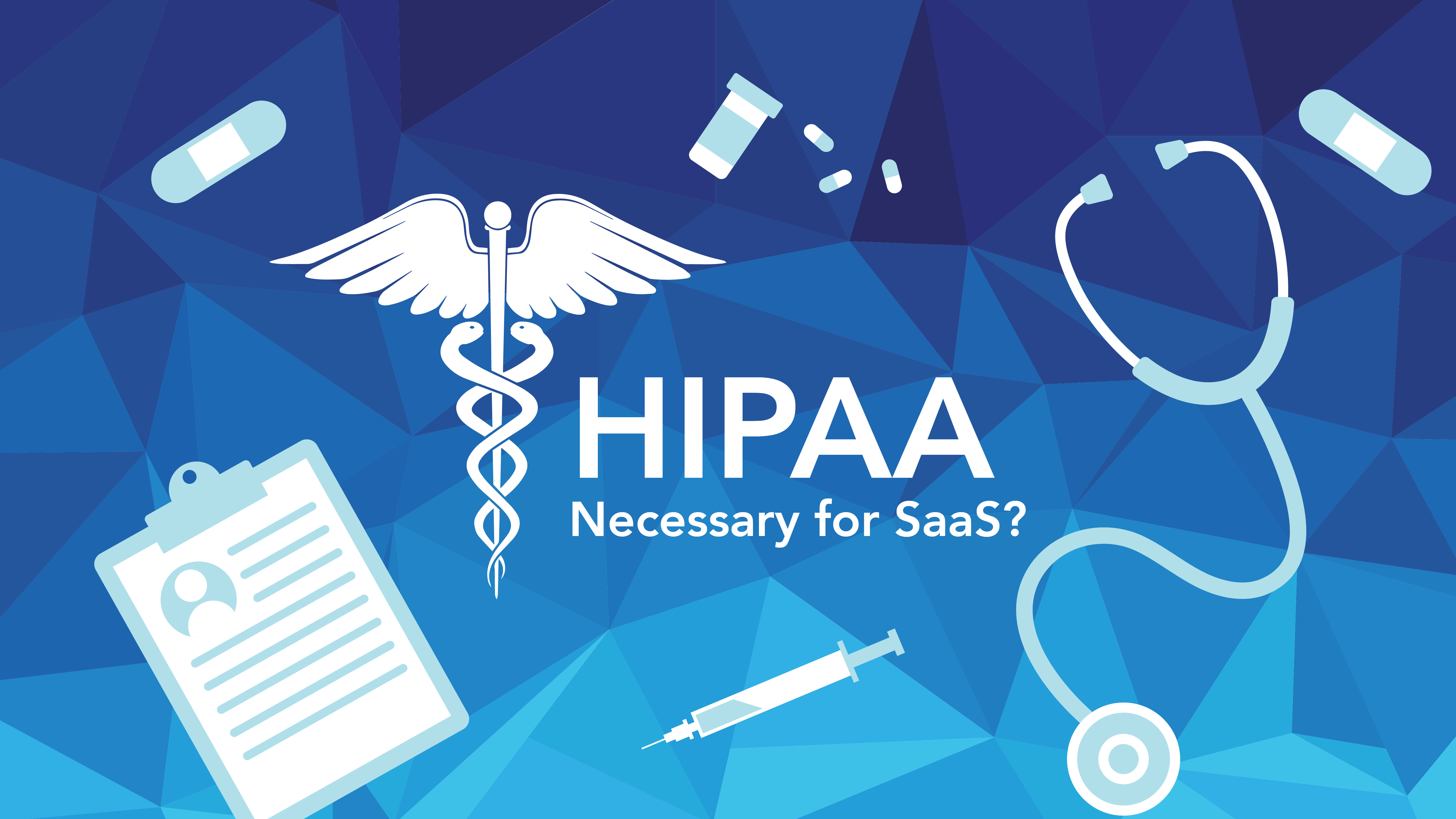 Safeguarding Protected Health Information can be daunting for healthcare organizations, given HIPAA's strict data privacy and security requirements.
The Health Insurance Portability and Accountability Act (HIPAA), established in 1996, outlines Privacy and Security rules which Covered Entities and Business Associated should observe.
HIPAA violations result in heavy fines of up to $63, 973 per violation, charged to the parties involved.
Healthcare staff may then find themselves with complicated workflows in attempts to meet HIPAA compliance.
Luckily, the increase in the number of Software-as-a-Service (SaaS) tools designed to comply with HIPAA regulations takes the burden of compliance from healthcare workers.
Do you run a SaaS company and are planning to provide services in the healthcare industry? We have a list of the best HIPAA compliance software for you. Keep reading!
HIPAA Compliant Services
HIPAA compliance requires Covered Entities and Business Associates handling PHI to protect and secure the patients' health information.
These HIPAA services comply with the physical, administrative, and technical requirements of HIPAA.
The services range from establishing policies to mitigate PHI breaches to creating HIPAA compliance software.
Below is a List of HIPAA Compliant Services
       Healthcare providers, health plans, and healthcare clearinghouses should come up with strong cybersecurity policies, standards, and procedures.
       The CEs and BAs should then implement the policies in their functions and services and ensure full compliance.
        Analysis and continuous monitoring of existing policies help organizations identify loopholes and missing security policies and recommend the most effective solutions.
        Risk Analysis, continuous monitoring, and Management of Protected Health Information (PHI)
        Companies should conduct a risk assessment for potential PHI violations.
        SaaS companies should develop a risk prevention and mitigation plan.
        Evaluation and Promotion of Compliance Awareness
Covered Entities should only use HIPAA compliance software in performing their services to prevent a breach of PHI.
HIPAA Compliant Cloud Computing Platforms
Cloud computing platforms refer to databases, online storage, servers, and other computing services on the cloud.
You should use HIPAA compliance software systems if you use cloud computing to manage and store medical data to keep patient information safe and secure.
HIPAA-compliant cloud-based systems offer customers incredible benefits, which may make selecting one of the many options difficult.
Notable benefits of compliant cloud computing platforms include:
         Cost-effectiveness
         Custom applications
         Remote file sharing
         Massive storage capacity
         Ability to create a dynamic infrastructure
Best HIPAA-Compliant Cloud Computing Platforms Include:
Amazon Web Services (AWS)
A significant number of healthcare providers and other Covered Entities and Business Associates use AWS's cloud computing services to process, store, and share protected health information.
AWS offers customers scalable, secure, low-cost IT cloud services for use in building HIPAA-compliance software.
Dropbox
Dropbox Business is a smart workspace that allows customers to process, store, and transmit data from Google Docs, Slides, Sheets, Dropbox Paper, and Microsoft Office files, along with other Dropbox files.
Other HIPAA-Compliant Cloud Computing Platforms Include:
Maintaining healthcare compliance can be a challenging task for organizations without the proper performance monitoring tools.
Below is a list of the best HIPAA-compliant performance monitoring tools for use in medical practices by compliance professionals:
New Relic One
New Relic recently launched a HIPAA-compliant platform for monitoring the infrastructure and performance of systems handling protected health information.
New Relic One serves as a cloud-based observability platform for telemetry data across the software stack.
Healthcare providers and other Covered Entities may monitor their applications, digital experiences, network systems, and infrastructure while observing HIPAA compliance and safeguarding protected health information.
For example, New Relic One sends its customers immediate alerts when a patient portal has errors, a healthcare mobile app crashes, or providers cannot access records from the electronic systems.
The company signs Business Associate Agreements with its customers to protect PHI in its cloud environments.
HIPAA Compliant Transaction Email Providers
All communications within the healthcare industry, including emails, are subject to HIPAA rules. Therefore, organizations must invest in HIPAA-compliant email providers to protect organizational and patient data.
Best HIPAA Compliant Email Providers to Use in 2023
Paubox
Paubox Email Suite provides email encryption, protecting the communication between patients, providers, and healthcare staff to meet HIPAA standards.
HushMail
Hushmail offers data security by applying encryption to emails, e-signatures, and web forms. One can easily set up and use Hush mail.
In Hushmail encrypted email accounts function like regular accounts while keeping your emailed data safe retain HIPAA standards.
Medsender
Medsender is a secure Fax communication platform designed for the healthcare industry, and it observes HIPAA compliance.
It integrates with numerous health information systems, such as EMRs and EHRs, allowing users to view, edit, sign, and upload data in the HER/EMR systems.
MimeCast Email Security
MimeCast has been the leading HIPAA-compliant email security provider for over 2 decades. It offers bespoke threat detection and efficacy.
The MimeCast secure email gateway safeguards Covered Entities and Business Associates against spear-phishing, spam, malware, and zero-day attacks.
It combines policies and applications with detection engines and intelligence feeds which helps to keep off even the most sophisticated attackers.
NeoCertified
NeoCertified safeguards PHI and other sensitive information outside the healthcare scope through its secure email application.
It operates across its versatile cloud-based platform available on any web browser using Gmail integrations and Microsoft Office 365 or Outlook plug-ins.
Other Reliable HIPAA-Compliant Email Service Provider Include:
HIPAA Compliant SMS Providers
Text messaging is a fast and efficient communication technology if used appropriately. Over 23 billion text messages are shared every day across the globe.
Healthcare practitioners may use text messages to communicate with their patients or colleagues. However, text messages are not encrypted, which could lead to data breaches on sensitive data.
It's therefore important for Covered Entities and Business Association to only use HIPAA-Compliant text messaging tools while transmitting PHI.
Best HIPAA Compliant Text Messaging Tools to Use in 2023 Include:
OhMD is a HIPAA-compliant text messaging app that allows users to send and receive files, surveys, images, and intake forms.
Healthcare practitioners can send appointment reminders to patients. The patients may also launch patient video visits on mobile or computer web by using links sent via text messages. No need to download any video apps.
Halo Health, now acquired by Symplr, is a cloud-based platform hosted on Amazon Web Services.
It offers HIPAA compliant text messaging service that enables providers to send and receive messages containing PHI.
Its key feature includes status notifications, such as auto-forwarding, allowing users to initiate new communication threads with recipients.
The sender may choose to proceed with an older text message thread. One may screen alerts or messages when the recipient is unavailable.
TigerConnect is a HIPAA-compliant text messaging tool that uses 256-bit AES encryption when sending and receiving messages. The encryption limits the copying, pasting, or forwarding of messages.
TigerConnect requires users to authenticate their identity using a unique username and password before accessing data on the platform.
Zinc is a HIPAA-compliant text messaging tool that combines a full-featured mobile texting system that provides administrative controls needed to safeguard PHI.
Usually, Zinc offers its users military-grade data encryption. No unauthorized parties can retrieve the data shared via Zinc.
Zinc's Administrative Features Include:
Custom Alerts
Organizational heads may send one-way alerts to staff members and groups and monitor who has received and viewed the alerts in real-time.
User Management
Manage your employee access and usage of the platform from anywhere in the world. You can also onboard employees with ease using the pre-populated Official Groups.
Role-Based Ranks
Assign multiple admins within your enterprise based on the desired tasks, such as alerts, analytics, and group management.
Notifyd is a HIPAA-compliant text messaging tool available on Android, iPhone, and desktops. It offers end-to-end user encryption, which enhances data security.
Notifyd works with its customers to create HIPAA-compliant mobile device management policies and procedures.
Organization administrators have the authority to limit terminated employees' access to the messaging platform.
Other HIPAA-Compliant SMS Providers Include:
Data analytics tools help in providing the accurate insight necessary to make informed decisions. The tools highlight areas of improvement for best results.
In the healthcare industry, the analytics tools must comply with The Health Insurance Portability and Accountability Act (HIPAA) regulations, which require safeguarding PHI.
3 Best HIPAA-Compliant Analytics Tools Include:
PostHog is a HIPAA-compliant all-in-one analytics tool that offers you with all you need to understand your users and create more enhanced products.
PostHog allows users to deploy onto their infrastructure, limiting data access by third parties. Users retain total control of the systems given the self-hosting provision of the platform.
Self-hosting makes it easy for customers handling protected health information to comply with HIPAA regulations. PostHog does not see your information.
It's important to note that users can only use the self-hosted version of PostHog to maintain their HIPAA compliance.
PostHog cloud does not meet HIPAA compliance requirements, and neither does PostHog sign a Business Associate Agreement with Covered Entities.
MixPanel is an analytics tool that allows customers to retain their HIPAA compliance through its SOC 2, GDPR, ISO27OO7 Data Center, and Privacy Shield-compliant data centers.
As a first-party analytics provider, Mixpanel allows you to collect and control your data, maintaining data confidentiality and security.
It uses cryptographic controls across its platform to safeguard protected health information. Mixpanel secures all data in transit through TLS and encrypts data at rest in its analytics database.
Mixpanel enters into a Business Associate Agreement (BAA) with Covered Entities that wish to retain their HIPAA compliance.
Countly is a leading Security and Privacy provider in product analytics as well as marketing. Its self-hosting components prevent access to data by third parties, including Countly.
It provides encryption of data at rest, preventing access to PHI by unauthorized parties.
Countly has over 30 systems logs that help system admins to know what's going on in the server. One can view the log in case of an emergency giving organizations an insight into the cause of the problem.
Dashboard users only view data provided to them by the administrator. The admin can disable a menu and make it visible to another viewer.
HIPAA Compliant File Hosting Services
Choosing a remote file hosting and sharing app may be challenging, given the risk of data theft facing the cloud environments.
Healthcare providers must be extra careful when finding a reputable file-sharing app that complies with HIPAA regulations.
Healthcare organizations should retain PHI integrity by using HIPAA-compliant file-sharing platforms that follow technical and physical safeguards.
Best HIPAA File Hosting Services Include:
Dropbox is the most popular file-sharing and hosting platform on the market. It is HIPAA compliant and uses enterprise-grade security safeguards on files.
Dropbox uses 256-bit AES encryption for files at rest and Secure Sockets Layer (SSL) and TLS encryption for files in transit between Dropbox apps and their servers.
It is, however, important to note that Dropbox is only HIPAA compliant if you buy Dropbox business.
Egnyte is a HIPAA-compliant file-sharing solution accessible on the web, mobile, and desktops. It offers a multi-factor authentication to safeguard protected health information.
It also offers auditing capabilities and SSAE 16 accredited data centers to enhance data protection.
Egnyte uses AES 256-bit encryption to protect data at stores and shred data. It enters a Business Associate Agreement with Covered Entities to ensure HIPAA compliance.
G Suite, now Google Workspace, comprises Drive, Gmail, Docs, Sheets, Slides, Forms, and Calendar, all of which may be used to store and share PHI.
Google offers a two-factor authentication making it hard for hackers to access your PHI. G Suite uses TLS and SSL to protect data, such as PHI, in transit.
Users should turn off link sharing on Google as part of HIPAA compliance. Google will also sign a BAA as part of its primary services to customers.
Other HIPAA File Hosting Services Include:
HIPAA-compliant project management software makes work easier for project managers in the healthcare industry.
The best project management software assists in tracking user access on PHI and giving a detailed account of the tie of access and what they did with the data.
Other features include limiting user rules to only the minimum necessary PHI and offering extensive physical security and encryption measures.
Best HIPAA Compliant Project Management Tools Include:
OneDesk offers high-level security to help Covered Entities meet HIPAA compliance by safeguarding their PHI.
The security components offered by OneDesk Include:
         Two-factor authentications
         Activity audit controls
         Data encryption using SSL
         Frequent back-ups
OneDesk is hosted on AWS, one of the most HIPAA-compliant cloud-based platforms. It also offers on-premise cloud options for its customers.
OneDesk provides a BAA upon request to its customers to help you meet HIPAA compliance requirements.
QuickBase is the best HIPAA-compliant project management tool for established Covered Entities.
The platform achieved its HIPAA compliance in 2017 after passing the SOC 2 and HIPAA attestation examinations.
Summary
Categorizing the HIPAA compliance software into different buckets based on their functions makes it easier to determine which tool will best serve your needs.
The article lists the best tools per every possible bucket in software development to help you keep up with HIPAA compliance.
Flatirons Development will help you create HIPAA-compliant software for your enterprise and sign a BAA to enhance compliance.