There are a whopping 45.4 million Apple Pay online users in the US, according to Apple statistics, and more than 50% of US consumers have shifted to touchless payments as of July 2020.
Customers now desire to pay as they go, without having to fumble through their wallets, look for cash, and wait in lines at a restaurant, grocery store, or another shopping outlet. Similarly, internet users are increasingly relying on pre-filled credit cards and easy checkout methods, and requiring a potential purchaser to enter a credit card manually can be a drop-off point in purchase funnels.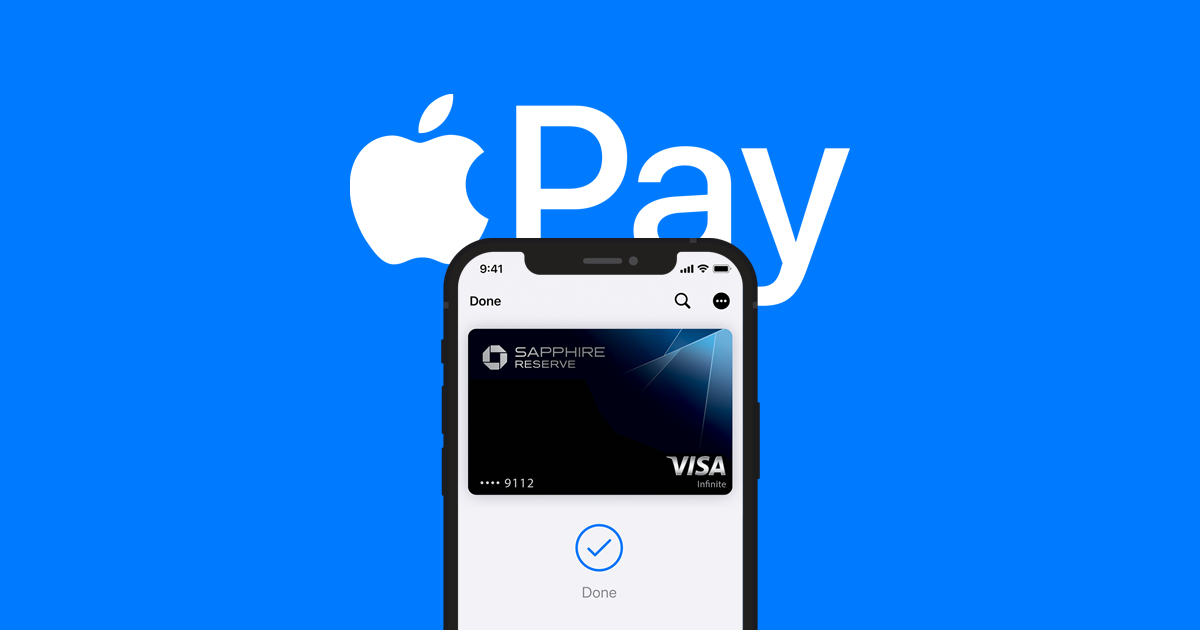 To stay in the game, your business needs to integrate Apple Pay to not miss out on potential customers. While Apple Pay is a digital wallet that makes online payments a breeze, it requires the integration of payment processors to make transactions successful.
One of the benefits of accepting Apple Pay is that your website will automatically enable the user to be able to use all of the credit cards in their Apple Pay wallet without having to disrupt your online payment process. Apple Pay is enabled for most iOS devices, including the Apple Watch, so this is an attractive option for Apple Pay users.
Read on as we list down the best payment processors that support Apple Pay and those that will fit your business needs.
Stripe
Stripe Website
Stripe + Apple Payment Integration Overview
Stripe is one of the largest and most popular online payment gateways. It allows businesses to accept popular digital wallets from around the world. It supports payment methods of all types, from credit cards and debit cards all the way to crypto. Naturally, Stripe facilitates Apple Pay transactions. The integration process is easy, too. Stripe is known for allowing online payment systems of all shapes and sizes, from simple checkouts to complex payment flows. Apple Pay is compatible with the most common Stripe features, including:
One-time purchases

Subscription payments

Donations

And more
To set up Stripe for Apple Pay, you need to first sign up for a Stripe account. This can be done through the Stripe website. Next, you need to add your bank account information to the Stripe account. This can be done through the Stripe Dashboard.
After that, you need to enable Apple Pay in your Stripe account. You can do this through the Stripe Dashboard. Finally, you need to add an Apple Pay button to your checkout page. Typically, you can do this through the Stripe Dashboard or by using HTML code. However, Stripe offers different routes for setting up custom payments and supporting Apple Pay, including:
Whether you are handling a simple checkout experience and want to utilize Stripe's pre-built UI, or if you are building out a completely custom UI that utilizes the Stripe API, the process for setting up Stripe to accept Apple Pay is relatively straightforward and painless.
Stripe Transaction Fee
Stripe is completely free for consumers, but it charges merchants a flat fee of 2.9% + 30c on each successful transaction.
Once this is done, your customers will easily be able to pay for purchases by pressing the Apple Pay button on your website and then making the transaction from their digital wallet (debit card and credit card).
This method is extremely secure because it prompts the buyers to authenticate payments through a touch ID or face ID or to even enter an OTP (one-time password) before completing a transaction.
Braintree

Braintree Website
https://www.braintreepayments.com/
Braintree + Apple Pay Integration Overview
Braintree is an online payment processor that is owned by PayPal. One of the core features that Braintree enables is third-party payment systems like Venmo, PayPal, Google Pay, and, of course, Apple Pay. Because Braintree is largely focused on facilitating third-party payment experiences, it is an interesting player when it comes to accepting Apple Pay online. You can expand your audience and make their checkout experience better by integrating Braintree with Apple Pay. It is accessible on all Apple devices with iOS and Safari websites.
To set up Braintree for Apple Pay, you need to have a Braintree account, and you can sign up for one at www.braintreepayments.com.
Once the account is ready, you need to log in and go to the "Settings" tab. Under the "Accepted Payments" section, click on the "Add a Payment Method" button and select "Apple Pay."
You will then be prompted to enter your Apple Merchant ID. This can be found in the "Developer" section of your iTunes Connect account.
Once you have entered your Merchant ID, you will need to provide Braintree with your Apple Pay Certificate. This can be found in the "Certificates, Identifiers & Profiles" section of their developer account.
Finally, you will need to set up a Shipping Method in your Braintree account.
This can be done by going to the "Settings" tab and clicking on the "Shipping" button. From there, you can add a new shipping method and select "Apple Pay" as the payment method.
Braintree Transaction Fee
Braintree charges a flat fee of 2.59% + $.49 per transaction on each successful transaction.
Square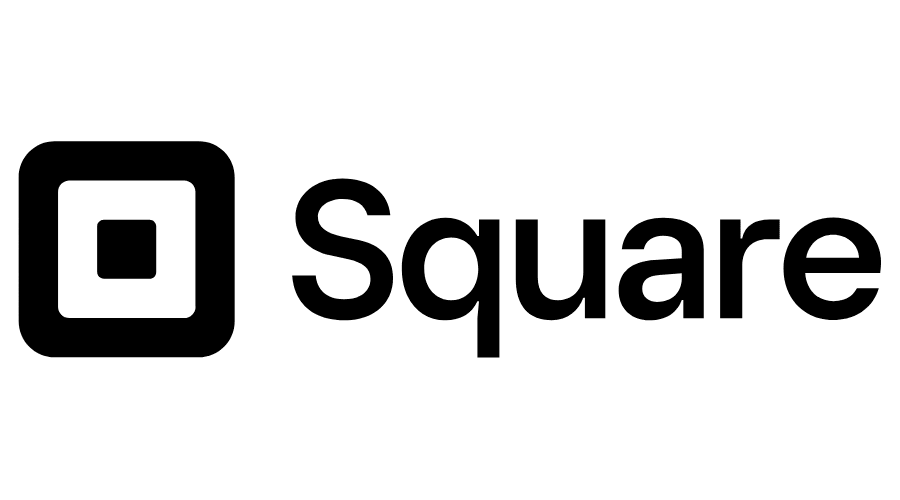 Square Website
Square + Apple Pay Integration Overview
Adding Square to Apple Pay is a great way to streamline payments for your business. Here's how to get started:
Enable Apple Pay transactions for your Square account in the Settings tab of your online Square Dashboard. Make sure you have a compatible device—and that it's running the latest version of iOS.
Add your Square account to Passbook on your device.
To start using Apple Pay integrated with Square, customers need to hold their device near the contactless reader with their finger on Touch ID.
With Square and Apple Pay, you can accept Apple Pay payments quickly and easily.
Square Transaction Fee
the fee of Square is 2.9% + 30 cents for each successful transaction online.
Adyen

Adeyen Website
Adyen + Apple Pay Integration Overview
Adyen is a payment processing company that offers businesses a way to use Apple Pay payments online.
To use Adyen with Apple Pay, you first need to sign up for an account with Adyen. Once you have an account, you can then add your Apple Pay account to your Adyen account and start processing payments through Apple Pay.
There are a few steps you need to take to ensure a smooth integration of Adyen and Apple Pay. First, you need to make sure you have an Apple Pay-compatible device.
Second, you need to have the latest version of the Adyen app installed on your device or access it on the website.
Finally, you need to make sure your Adyen account is properly configured to accept Apple Pay payments.
Once you have completed these steps, you can start processing Apple Pay payments through your Adyen account.
Adyen offers businesses a simple and convenient way to start accepting Apple Pay payments, making it an ideal solution for businesses of all sizes.
Adyen Transaction Fee
Credit cards, debit cards, and digital wallets are charged 2.59% plus 49 cents per transaction.
FAQs
Is Apple Pay Secure?
With the US standing as the global leader in credit card fraud, it is natural to question the authenticity of the payment systems and be skeptical of entering credit card information online. But you don't have to worry because Apple Pay is completely secure.
To authorize a payment from Apple devices, the customers need to hold their Touch ID or bring their face up for the Face ID to scan and verify the process. The entire transaction takes place at the customers' end, so it is completely secure and quick.
To make the process even more secure, the customers' credit card information is encrypted, and it is constantly changing, so thieves won't be able to retrieve it, in case customers lose their phones.
This makes the system more secure than cash, magnetic-stripe cards, and chip card payments.
Can my Website or App Utilize Stored Apple Payment Methods?
If you integrate Apple Pay through one of the online payment processors above, stored cards within users Apple Pay accounts will be usable on your website. This is because Apple stores this information on behalf of users, allowing them to quickly access their payment methods when switching between devices or apps.
Final Thoughts
Want to integrate payment gateways with Apple Pay to your site? Not sure how to go about it?
At Flatirons Development we have a team of experts that are familiar with the ins and outs of Apple Pay and online payment processors. We can help with simple payment flows, or with custom and complex payment integrations. Contact Flatirons Development and we'll help you make the best possible choice so your business can start accepting Apple Pay and providing a seamless checkout experience for your customers.